Ravenstars Avadora of Raven's Glen
Chocolate Torbie Point Bicolor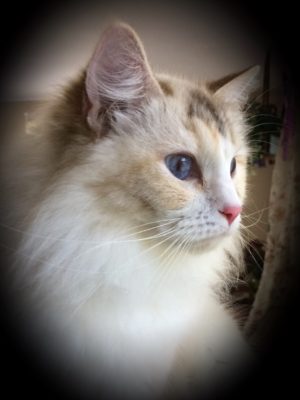 With stunning blue eyes and soft bunny fur,  the beautiful Avadora is the matriarch of our home.  She is the mother of both our Kisses and Roxanne.   Avadora passes along her wonderful
size as well as her docile nature to all of her kittens.  It goes without saying that this girl is tops.
Thank you Saphira Ravenstar for this sweet, wonderful girl.
Grand Champion Ravenstars Nymeria
of Raven's Glen
Blue Point Mitted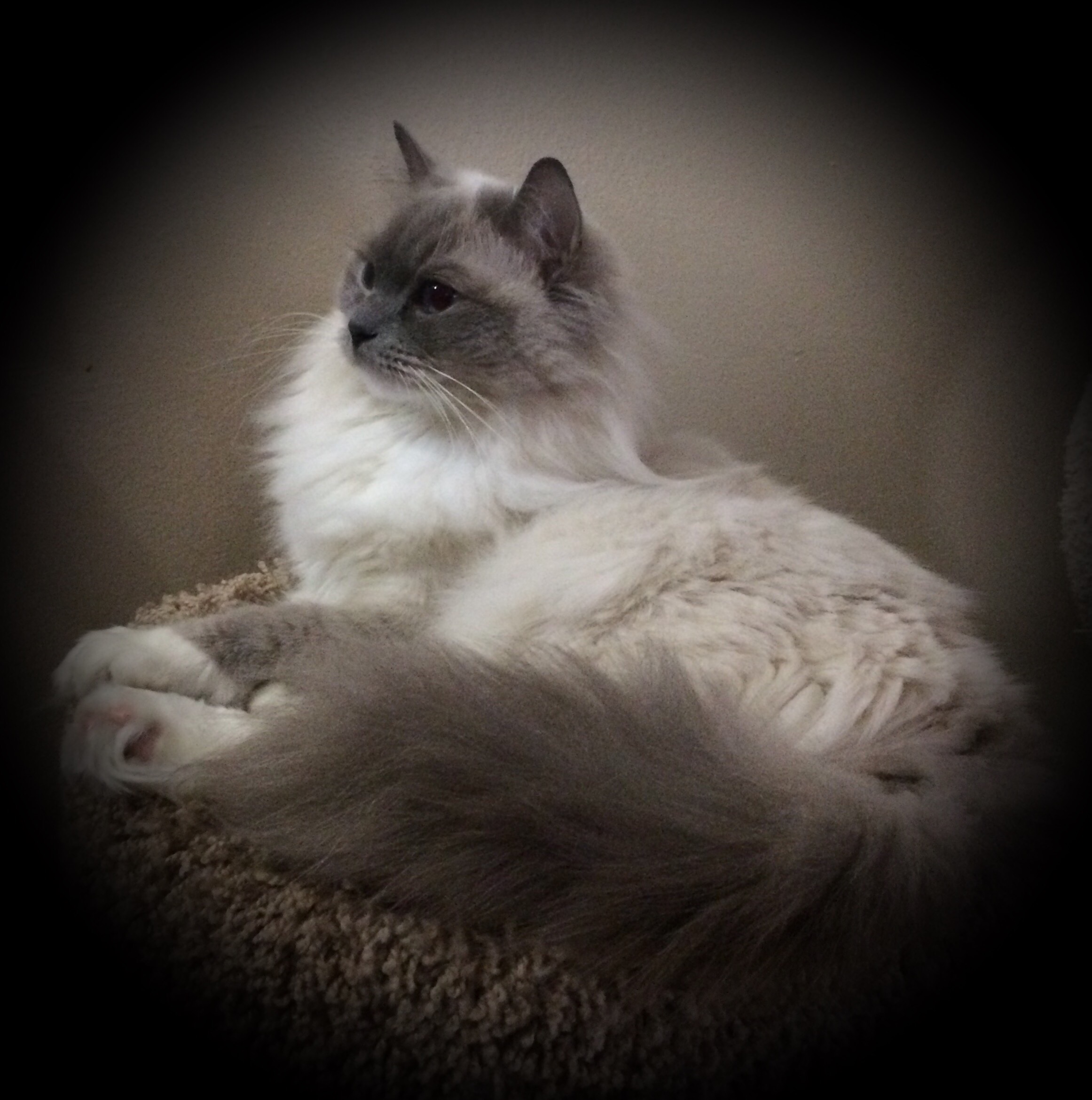 Elegance wrapped in the softest coat with sapphire blue eyes, this girl just gets better with age.  Nymeria was a joy to handle in the show ring.  She is our first Grand Champion.  Nymeria has taken some time off from showing to concentrate on being a mom.  Her kittens are a testament to her superb Ragdoll personality.  Thank you Saphira Ravenstar for another perfect Ragdoll.
Champion Galactic's I Wanna Be a Star
of Raven's Glen
"Diva"


Blue Lynx Point Bicolor

As sweet as she is beautiful, this girl has real star quality and loves to show it.  Diva was half way to her Grand Champion title when she had to take some time off to be a mommy.  She will be returning to the show ring to complete her title and hopefully go even further.  Diva is a fantastic example of the Ragdoll standard and has the personality to match. Her litter with Diesel was fantastic and we are very excited to see what the future will bring with this girl.  Thank you Pam of Galactic Ragdolls for entrusting us with this wonderful girl.
Raven's Glen Crystal Vision
"Kisses"


Chocolate Point Bicolor



Kisses is our first home grown girl.  Though she loved showing as a kitten,  she decided that her show career was going to be a short one and told us she wanted to retire young.  Kisses prefers to remain an at home cat.   This big, beautiful girl is the epitome of the Ragdoll breed and we look forward to all the good things to come.
---